About us
&

About your vision
Ceremonies & Receptions
We can provide you with a traditional format and suggestions for all aspects of the day. We would be happy to work with you to customize the day to be exactly the way you want it. Our preparation for your wedding includes an online questionnaire that covers everything from...
What Our Clients Say
Your DJ will probably make one of the most lasting impressions on your guests (next to the Bridal Party). Your friends and family will remember a great time if your DJ is a skilled professional attentive to you and your special day. See what past brides and grooms have to say about working with us.
Dance, Parties, Reunions, Etc.
There are an infinite reasons to have a party. There are certain elements that make all parties special. OCCASIONS Disc Jockeys has the experience to make your party a success. We have thousands of songs available for every job. We pride ourselves in customizing each job and making it a great time for all.
Lancaster Wedding Disc Jockeys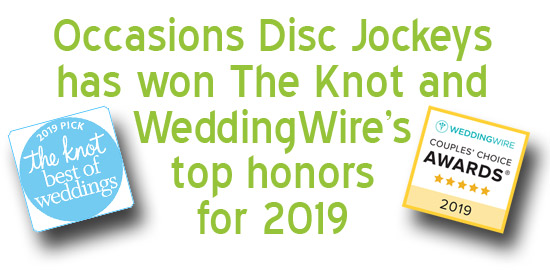 Tasteful Wedding Disc Jockeys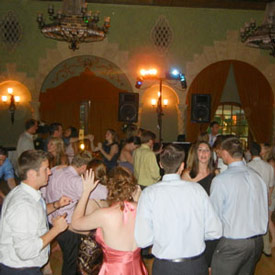 Occasions Disc Jockeys mainly performs at 2 types of events: weddings and parties. These two types of functions are at different ends of a spectrum. Wedding receptions have lots of formality, tradition, and a special atmosphere. A party can get wild and the main component is the music. OCCASIONS can entertain at your event no matter where on that spectrum you want your event to be. Most weddings are planned out to be a fairy-tale night of enchantment with close family and friends. We will fit in to your plan, hosting the night dressed formally, keeping all comments tasteful, working behind the scenes to lead the formalities as the Master of Ceremonies, and including all your guests in the fun. Parties like school dances, class reunions, pool parties, or anniversaries, can be very casual, fun-filled times. We will bring the tunes and keep the party rolling.
No Obligation Advice For Your Wedding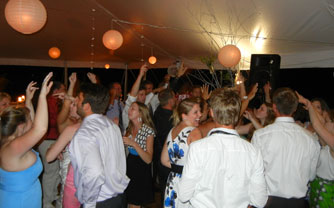 Once we give you a price quote, you will have free access to a wide assortment of help on your personalized wedding planning page. You will be able to see pictures of our DJ system, links to vendors we recommend, wedding planning advice, our list of references, and our online forms you will use to prepare for your wedding. All of this is free with our price quote - no obligation. See why Occasions is perfect for your wedding reception.
South Central Pennsylvania Wedding DJ's
Occasions DJ's is based in Lancaster County, and serves all of South Central PA including Harrisburg, Reading, York, Gettysburg, Hershey, and beyond. There is also a long list of
some of our songs
and
advice
for the best man's toast and the duties of the best man and maid of honor. For us, service is about helping to make your wedding a success.
Contact us
for a price quote: (717) 413-0773
I am very proud of my 13 year old son who has invented two games that he is selling. Imagine a combination of Capture the Flag and a scavenger hunt or a cops and robbers strategy board game. Mission: Flag Recovery and City Chase board game are
exciting kids games
for people of all ages.