Green
&

Socially Responsible DJ's
Green Wedding Disc Jockeys
Green Weddings
DJ's With A Social Commitment
Occasions is committed to helping you make your special day a great time, but also to lessen your impact on the earth and its resources. We are an green choice because we only used 100% post-consumer recycled paper, fluorescent lights in our office, and contribute to many environmental groups. We also contribute to our community. We offer free or reduced performance for several organizations in the area, like our local recreation commission,
Bark For Life
,
Ben and Tim Day
,
Blood, Sweat, and Tears 5 Miler
,
Juvenile Diabetes Association
, local school students, a local high school's dance marathon, and cancer research organizations. There are lots of small and big ways you can green your wedding.
Occasions Disc Jockeys is committed to helping you plan the day of your dreams while protecting the environment. Soon, we will post more about our committment to be a green company, and ways that you can green your wedding day.
Helpful Links for A Green Wedding


Unique Celebrations offers a local directory of wedding professionals and features a directory of green businesses.
Ethical Weddings
Web
Making Memories Breast Cancer Foundation
Donate your wedding gown
Web
(503) 829-4486
EcoBusinessLinks - Green Directory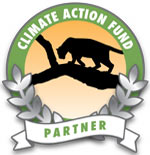 Occasions is proud to be the nation's first partner with the Rainforest Action Network's Climate Action Fund.




Occasions strives to work for a better world.